Gone are the days when corporate events are filled with attendees in business attire and the location's neutral backdrops make you sleepy. Today, event planners have a couple of out-of-the-box gimmicks to make a formal event seem more interesting. Picking an unconventional venue is one of the tried-and-tested ways.
Ever attended a networking event housed in a whiskey museum, with a glass of Irish whiskey on hand? How about a company meeting in a historic medieval church or castle? Well if you're in Dublin, you can find a wide array of unique conference venues that make simple events more memorable. Check out 8 of our favourites. 
1. Irish Whiskey Museum
Who says "whiskey" and "corporate events" can go well together? Just across the road from Trinity College, you'll find the Irish Whiskey Museum, known for its guided tours tracing the history of whiskey through interactive exhibits.
Taking the barrels of whiskey aside, the cosy, intimate vibe of the museum makes it a perfect choice for conferences like networking events and private parties. Housed inside the building are three different venues with different styles and designs.
2. Guinness Storehouse
The Guinness Storehouse, sitting in the heart of Dublin, is home to the iconic Guinness stout since 1759. Aside from interactive brewery tours and tastings, the seven-story building also offers a selection of architecturally unique event spaces located on every floor.
Whether you're holding an intimate event for 15 attendees or you're expecting a party of 2000 people, there's a wide range of venues you can book. In the past, Guinness Storehouse has held numerous corporate meetings, Christmas parties, exhibits, product launches, and even weddings. You can even treat your attendees to a nice panoramic view of Dublin city by asking them to climb up the Gravity Bar on the 7th floor.
3. All Hallows Chapel
Want a venue with an old-world charm? You can host your conference or event at All Hallows College, founded in 1842 and built around a Georgian Drumcondra House. All Hallows College closed in November 2016 but was obtained by the Dublin City University. Today, it's the All Hallows Campus of DCU, specialising in Theology, Philosophy, and Music.
The campus is home to several meeting and event rooms including classrooms, theatre-style venues, and a historic chapel. While all unique conference venues are steeped in history, the facilities and technology used are state-of-the-art.
4. The crypt at Christ Church Cathedral
How about holding your event in the oldest structure in Dublin? The crypt of Christ Church Cathedral is extremely popular for a wide range of functions, from corporate events like product launches to intimate wedding receptions.
Stone walls, candle-lit interiors, and 11th-century medieval decors —each event at the crypt is sure to impress. Though the destination looks ancient, it does offer underfloor heating and air conditioning. The crypt can accommodate up to 120 attendees for a seated dinner and up to 200 for a standing reception.
5. Merry Ploughboy Pub
You've heard of meetings in cosy cafes, but have you attended a meeting in an Irish pub? Enter the historic 19th-century Merry Ploughboy Pub, a pub renowned for authentic Irish food, hospitality, music, and dance.
The pub is a perfect venue for social events, like first-night ice breakers or final-night farewell evenings for delegates. It's not the best venue for those attendees, seeking peace and quiet. In fact, there's a great buzz in the pub from the people talking and high-energy musicians performing — an ambiance worth embracing, if your company has a fun, laidback culture.
6. Museum of Literature Ireland (MoLI)
The Museum of Literature Ireland (MoLI) is a cultural centre situated in a historic Georgian house in the heart of Dublin city. The venue for literature buffs has eight spaces available for private hire and corporate events. Aside from the beautiful historic building with a few meeting rooms, you can also rent the cafe and gardens for your event.
7. Dublin Zoo's Haughton House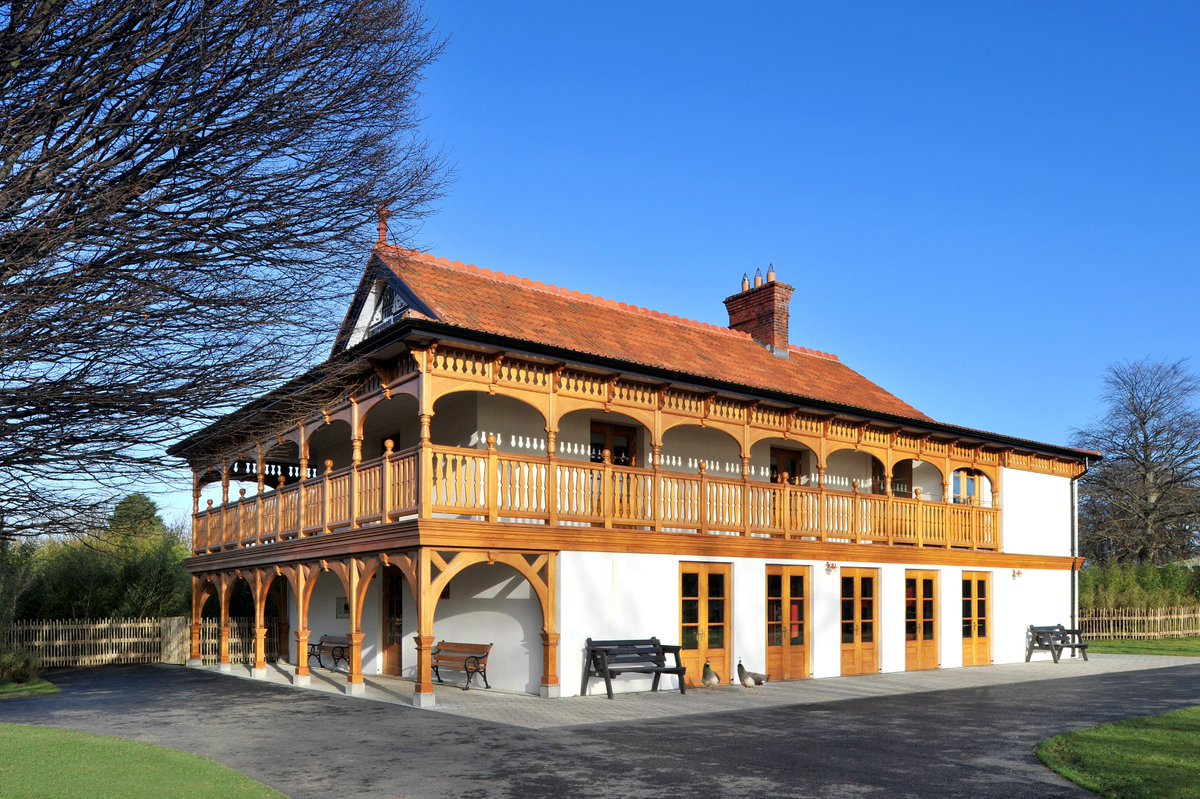 It may sound strange but yes, you can actually have a private event in a zoo. Right in the heart of Dublin Zoo sits quaint Haughton House, one of Dublin's most unique venues. Here, you can talk about business or simply have a great time with your colleagues, with the sounds of wild animals as your background music. The building has simple interiors, allowing the beautiful stained glass windows featuring the zoo's most popular animals to stand out.
8. Clontarf Castle Hotel
Ever dreamed of holding a conference in a castle? You might want to consider the 12th-century Clontarf Castle Hotel, which offers the perfect blend of historical grandeur and modern sophistication.
The castle hotel features eight fully-equipped and tastefully decorated meeting rooms that can cater to up to 500 delegates. Whether you're looking for an elegant venue for an intimate cocktail party or a professional yet historic setting for your board meeting, the ancient castle wouldn't disappoint. 
Author Bio: Carmina Natividad is a passionate writer for Meet in DCU, a unique conference venue in Dublin which is perfect for corporate meetings, conferences, seminars and events. Writing articles about travel and lifestyle is one thing she finds enjoyable, next to playing the piano.